Air Force One Comes to Australia
The US President, George W Bush, visited Australia this week. Mr Bush and his wife arrived in Canberra on Wednesday. Everyone was keen to hear the Presidential Plane on the Australian Airwaves.
We would like to thank William McDonald of Canberra for supplying the recordings of Air Force One as it descends into Canberra.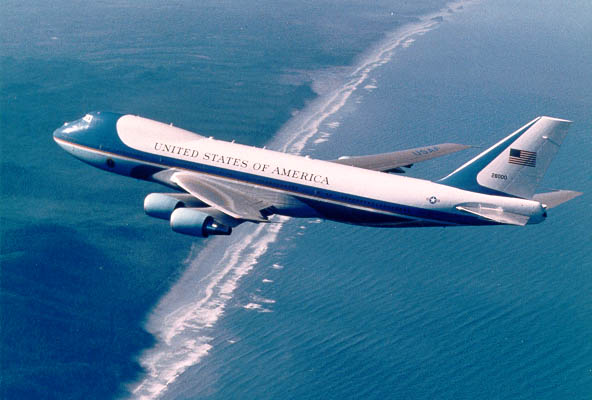 The current presidential fleet consists of two specifically-configured Boeing 747-200B series aircraft - tail numbers 28000 and 29000 - with Air Force designation VC-25A. When the President is aboard either craft, or any other Air Force aircraft, the radio call sign is "Air Force One."

While on the aircraft, the President and staff have access to a full range of services, including communications systems, secure and non-secure voice, fax and data communications, along with access to photocopying, printing, and word processing.

The VC-25A is capable of flying half way around the world without refuelling and can accommodate more than 70 passengers.
CLICK HERE FOR EXCLUSIVE AUDIO RECORDINGS IN REAL MEDIA AUDIO OF AIRFORCE 1 IN CANBERRA!